Almost a third (29%) of British firms imposed wage freezes on their staff last month as they struggle to survive the recession, while the same percentage are reviewing the performance-related bonuses they offer to staff.
The authoritative monthly report from pay specialists Incomes Data Services showed that of the 78 pay deals it monitored last month, more than one in three were freezes, including companies such as the carmaker Jaguar Land Rover, JCB and the charity NSPCC.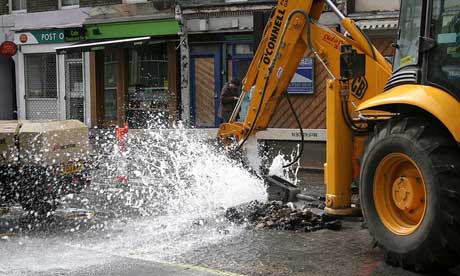 BT recently announced that it would give no pay rise to its 100,000 staff this year, while the struggling carmaker Toyota has said it will cut its pay by 10%.
Ken Mulkearn, editor of the IDS Pay Report, said: "Firms most affected by the recession are freezing or pausing pay, with most of the freezes concentrated in engineering and among firms which provide key industrial inputs, such as chemicals manufacturers."
IDS said there had also been a number of freezes in the finance sector, media, airlines and road transport.
Take a moment and share this:

The 'Employee Benefits Research 2009', published last week, found that 43% of managers claim they need to 'motivate employees to maintain morale' at this time. But a high number say they plan to implement bonus reviews and pay freezes.
Debi O'Donovan, editor, Employee Benefits, says: "Employers are treading a fine line at the moment. Costs need to be cut, but the only way organisations will get through this recession is with staff who are highly productive.
"Cutting pay causes resentment, but at the moment staff are taking it because they are afraid of losing their jobs.
"There is only so long you can run a company with staff who work hard because they are scared of losing their jobs. At some point, managers have to focus on motivating staff – and that is going to involve some creativity if they want to do that without running up high costs."
© Copyright CV Profile